15,000 SQ.M
Dedicated to the Italian Ministry of Health-authorised production of gluten-free dietary foods
10,000 SQ.M
Of offices, facilities and warehouses including a 29 metre-high automated warehouse
+ 250
Employees and external associates involved in the management, production and packaging of our products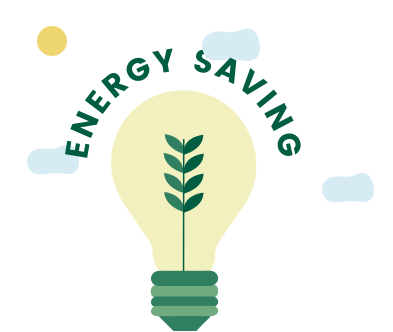 SUSTAINABILITY
Built with the utmost attention to environmental sustainability issues; this is why the area is surrounded by 10,000 sq. m of greenery in which over 100 trees have been planted.
THE AUTOMATED WAREHOUSE
It is equipped with an innovative Energy Recovery System: this is a system for recycling and saving energy with a low emission impact.
Two 75 kWh compressors are located in the automated warehouse: ♻️ 94% of electricity is converted into heat.
Without energy recovery, heat would be lost to the atmosphere.
N—01
HOW IT WORKS
The Energy Recovery system makes it possible to use the hot water recovered from the compressed air system for sanitary purposes, heating and production process applications.
N—02
ENERGY RECYCLING
The TRASLOs, the electromechanical devices that "work" in the automated warehouse, also store energy during the braking phase and convert it back into energy that can be used to drive or power the device.
ENERGY RECOVERY SYSTEM
Inside the new hi-tech factory.
The office building, adjacent to the production site, is equipped with sophisticated systems for monitoring energy consumption, renewable energy and energy recovery, in order to optimise lighting as required, with the ultimate aim of saving resources and protecting the environment.
408,000 kWh